Jazz Era Restaurant in the Chicago Theater District
We offer free valet parking for all guests who dine with us before or after their show. Feel free to leave you car with us after dinner while you attend the performance at any of Chicago's Theaters. When coming back for your vehicle, stop in for a night cap and live jazz.
Park with Us
Free Valet
Free Valet Everyday
Before or after the show
Just show your ticket stubs
Pre-Show Oysters
Happy Hour
Wednesdays 4:30-6:30pm
1/2-Price Signature Cocktails
$1 Oysters & $1 Cocktail Shrimp
Fridays 4:30-6:30pm
$1 Oysters & $1 Cocktail Shrimp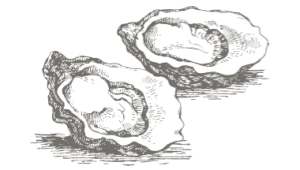 Come Early, Stay Late
Live Jazz
In the Lounge
Fridays 7:30-11pm
Saturdays 8-11:30pm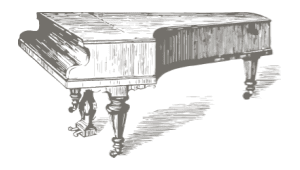 Craft Cocktails and Great Food Before and After the Show
Reserve a table for dinner at Tortoise Supper Club for your pre or post theater dining experience. Upon entering the restaurant, show our hostess your theatre tickets, and she will stamp your valet ticket for complimentary parking.  The perfect night out in Chicago's theater district begins and/or ends at Tortoise Supper Club. 
Complimentary Parking. Music. Atmosphere. Caring Hospitality. From scratch food and craft cocktails. Everything you need. At Tortoise, you're the star of the show.
What Our Guests Say
We couldn't have said it better ourselves.  We appreciate the opportunity to share some feedback from previous guests.
Love, love, love this supper club...live jazz in the bar
Love, love, love this supper club. The ambiance is absolutely stunning. Super classic Chicago vibes with a speak easy feel. They have live jazz in the bar which is great and their menu is top notch! I love any of their fish dishes. You must try the relish tray for an app, so old school and delish! Service is always great too. Can't wait to come back!
little hidden gem
2I was super surprised by how much I enjoyed it!! You don't normally hear this name thrown around when thinking about amazing Chicago steakhouses, but I feel this is a "little hidden gem." The ambiance really was something special – at the bar was the awesome jazz bar feel, then the restaurant was nicely, romantically lit. The food was, obviously, incredible. Some of my favorites were: the Burrata & Tomato Salad, the Filet (soo smooth), and the burger!! Finally, the service and our waiter was so amazing!
 Valet Parking In The Chicago Theater District
No need to worry about parking in the Theatre District.  Dine at Tortoise Supper Club the night of your show and enjoy complimentary valet parking at Tortoise Supper Club for the duration of dinner and the show or just dinner.  Don't worry about your night, you can pick up your car after the show. Please remember to tip your valet.
The Restaurant for Your Chicago Theater Dinner Night
Settle into our swanky, jazz era vibe for your night out on the town.
Happy Hour: Wednesdays and Fridays enjoy the best oyster happy hour in Chicago.  From 4:30 p.m. – 6:30 p.m. oysters and gulf shrimp are just $1 each.  Wednesdays from 4:30 p.m. – 6:30 p.m. you can also enjoy half priced specialty cocktails.  It is the best kick of to a night at the theater.
Dinner: Dine with us before or after the theater, show us your theater tickets, and your valet parking is complimentary. Guests are welcome to park for the duration of dinner or for the duration of dinner and the show.
After Show Cocktails:

One of the best lounges in Chicago, Tortoise Supper Club's bar is the perfect place for a nightcap to debrief your theatre experience and enjoy our live jazz trio.  
Start or end your night with us. Make us your night.
Come for some apps. Come after your show. Come spend your night in Chicago with us. Our doors are open.