Experience a Prime Rib Night in Chicago's Jazz Era Supper Club
The Prime Rib process starts by using the highest grade Prime Beef from Black Angus cattle from Midwestern Farms.
The cattle are grain fed on rich land and roam open fields.  Along with the milder climate of the Midwest, this type of raising provides for the moist, savory, well marbled beef.  We purchase our beef from Meats by Linz, which started as a family owned butcher shop in Chicago and now provides top quality beef to some of the area's best restaurants.  
The authentic supper club experience includes a craft cocktail, the best prime rib, and live jazz.
SLOW ROASTED FOR 12 HOURS
"Slow roasted for 12 hours, our Prime Rib is flavorful, tender, and melts in your mouth-certainly among Chicago's best"
PRIME RIB
Make Prime Rib Part Of Your Special Night
Chef Pablo seasons the beef with Lawry's seasoning salt, in tribute to a Chicago classic.  He then removes the cap, seasons underneath, replaces the cap and seasons the meat again with rosemary which adds a woodsy, peppery flavor to the Lawry's seasoning.  Chef Pablo then slow roasts the Prime Rib for 12+ hours in a specialty oven used only for our Prime Rib.  As the meat slowly cooks, the juices from the Prime Rib above slowly drips on the others providing even more flavor.
make A night of it
The Best Prime Rib and Live Jazz in Chicago.
Plan to visit Tortoise Supper Club for the Prime Rib and make a night of it by starting with the best craft cocktails in our swanky lounge and settle in after dinner for the live jazz.  If you are not familiar with an authentic supper club experience, trust us, you will love the you feel.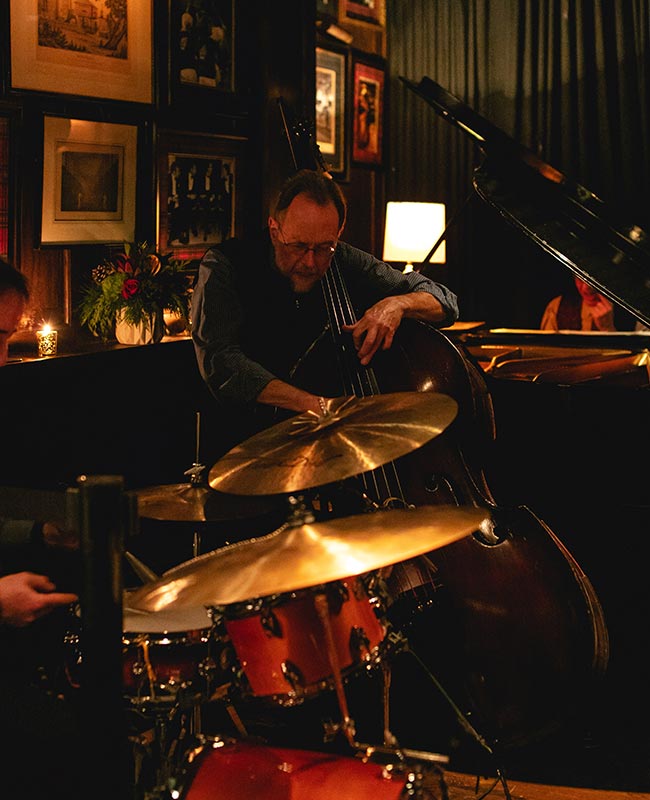 Plan Your Visit Around Prime Rib!
Come for the Prime Rib, stay for the best craft cocktails and live jazz in Chicago. Reserve your table today.