Seat 5-300 of Your Closest Friends or Colleagues
Are you looking for an intimate get-together with dedicated service? Want to rent out our entire venue? You've come to the right place.
With options for every kind of private dining event, Tortoise Supper Club has you covered. You can get away from the hustle and bustle with closed door private spaces — or bring all the hustle and bustle with you in our larger areas.
It's your night out. We'll make it memorable.
The entire staff paid attention to every detail
I can't begin to express how pleased we were with the planning, food, and service provided by Tortoise Supper Club. The entire staff paid attention to every detail. They were professional but also personable. Our guests can't stop raving about our event. We looked at numerous venues in the River North area and are so happy we selected Tortoise Supper Club.
Reserve Your Room and Make Your Night
Need a cozy place to gather? Treat your guests to Jazz Age style with timeless elegance and mouth-watering food.
The Board Room
Perfect for smaller gatherings and business dinners up to 22, you're just off the main dining room but in your own cozy, wood-filled room. Glass doors let you see and be seen.
The Red Room
It's a room like no other: vibrant, sensual, and deeply fun, the Red Room is ideal for dinners/gatherings up to 50 people. Full service in an old-Hollywood atmosphere.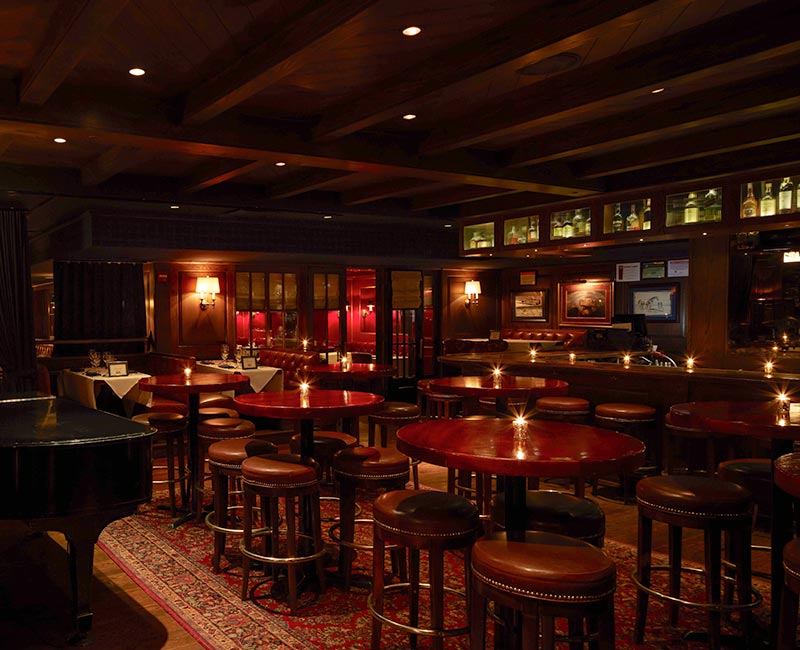 The Lounge
A full bar. Sit down dinners or standup, mingling. Your party indulges in the luxury of a swanky, Jazz Era lounge.
The Dining Room
From wedding receptions to corporate events, your party of up to 130 have the whole dining room to explore. Dark wood, Chicago decor, and caring service ensures an authentic Chicago experience.
Custom Dining Packages to Make Your Event Pop
You're not renting a space. You are our guests — and we think guests should dine well. With a variety of dining packages for groups of any size, you'll enjoy the food we're famous for and drinks that will have YOUR guests feeling like Hollywood legends.
From scratch food. Craft cocktails. A throwback atmosphere. Impeccable service. What more could you want? How about these add-ons:
Live jazz
Cocktail demonstration
Hand-rolled cigars
Polaroid photographer
Caricatures
Roaring 20s-themed party
Casino night
We'll work with you to customize your event into a Chicago night no one will forget.
Plan Your Event in Style
You celebrate uniquely. A private Chicago experience like no other!
Full stomachs lead to open hearts — we'll make your special guests feel great.
Craft cocktails, jazz-era music, big steaks: what more do you need for a great night?
Join Us on Holidays Too!
We're your go-to for every holiday, so you can celebrate in style and comfort.
Contact Kelli Varnava for Questions & Bookings
"I'm here to talk pricing, customizations, and answer your questions big or small! Call me Mon-Fri from 10am-5pm at (708) 309-0321 or fill out the form and I'll get back to you."