Happy 10 Years to Tortoise Supper Club
Celebrate our 10 Year Anniversary in a Special One Night Only Dinner Service.
Make a reservation on Friday, March 24th, and you will be in our Anniversary Party atmosphere with some one night menu specials from our Grand Opening.  Start your evening with the original Tipsy Tortoise Craft Cocktail for just $12.00 – the price from 2012! The Pheasant Pie will be back for just March 24th, at the 2012 price of $39.95.  While the Pheasant Pie was on our opening menu, we currently offer Pheasant Pie only in October.  Our ala carte menu will be offered as well as a Special Prime Rib 3-course menu. Your 3-course menu for two people  is just $100.00 and includes our Baked Shrimp Scampi Dip to share, two servings of the best Prime Rib in Chicago, and one slice of either our homemade Cherry Pie that server Chime says, "will change your life" or our famous Tortoise Pie. To top off the celebration, you will enjoy live Sinatra style singers in our lounge and our Caricature Artist, Chuck Senties, will be offering complimentary caricatures.
Sinatra style singers & a caricature artist
One Night Only!
Friday, March 24th
Happy 10 Year Anniversary Tortoise Supper Club! One night only, we welcome Sinatra style singers, & Caricature Artist, Chuck Senties to the party on March 24th.  Enjoy dinner with us and adjourn to the lounge for a nigthcap and some great entertainment to celebrate 10 years of Tortoise Supper Club. We are grateful for the opportunity to continue to serve you.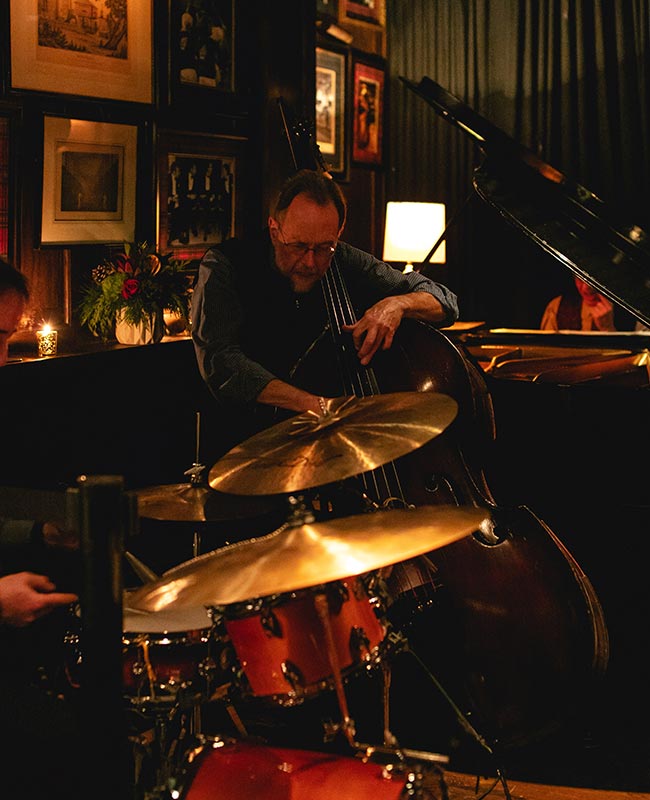 Make Your Tortoise 10 Year Anniversary Reservation!
Music is at the heart of Tortoise Supper Club's jazz era vibes. For our anniversary, enjoy live Sinatra Singers in our lounge for our special night.  Reserve your table today.